As many people have requested, we've added the ability for our users to create custom URLs that connect their patients with a virtual waiting room. These URLs are permanent, customizable by you, and allow you to initiate sessions with patients whom are online and in your virtual waiting room.
This feature is free to use but is only available on VidHealth.com.
Note: If you have an account with TelepsychiatrySoftware.com, your email and password will work at VidHealth.com as well — you do not need to create a new account.
---
Instructions On How To Set Up Your Virtual Waiting Room
Step 1
Set up your personalized waiting room by clicking "Setup your Waiting Room" from your Account Dashboard.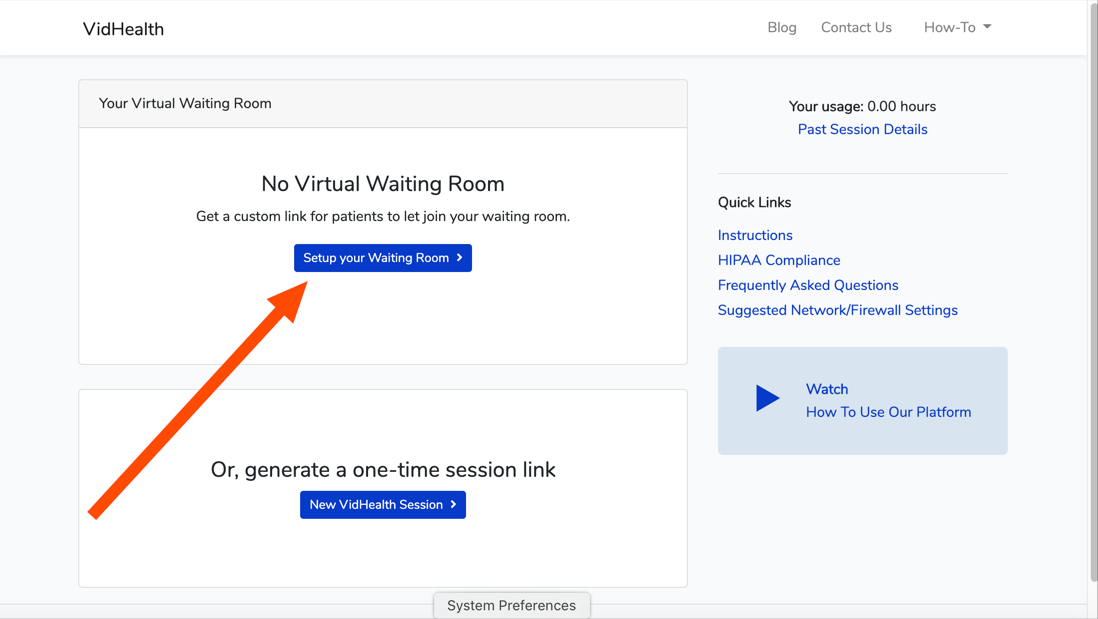 Step 2
Choose the custom URL your patients will use when joining a telemedicine session with you.

Step 3
The platform will automatically populate the name you signed up with, but you can change this by typing something else.

Step 4
Designate the name that will be displayed to patients. We suggest putting the name your client or patient calls you by.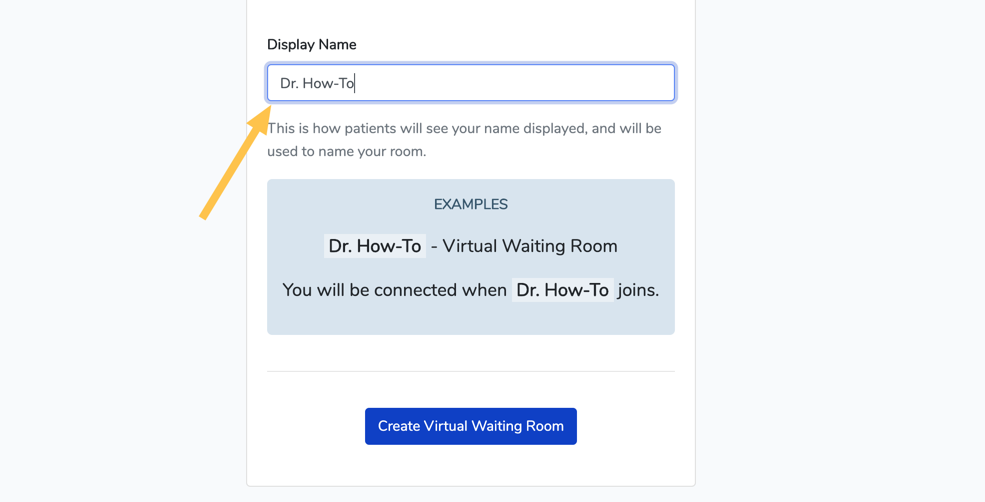 Step 5
Once you click "Create Virtual Waiting Room," you will receive the message that you have successfully created your unique waiting room!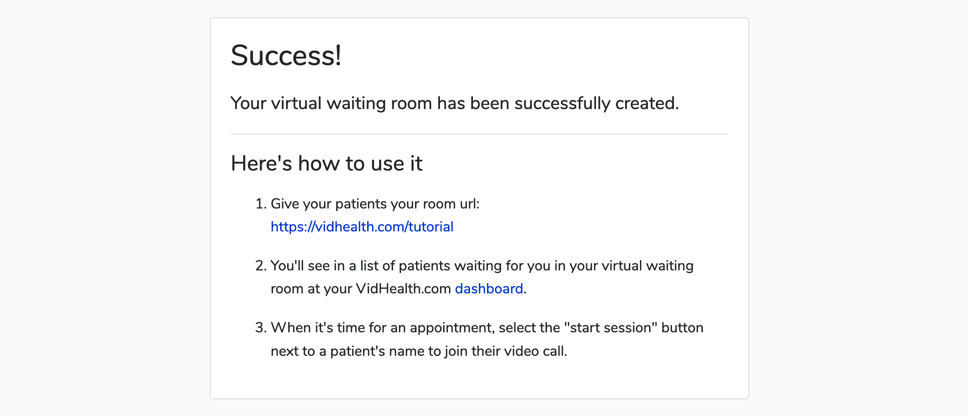 ---
Using Your Waiting Room
Now when you visit your dashboard, you will see your waiting room.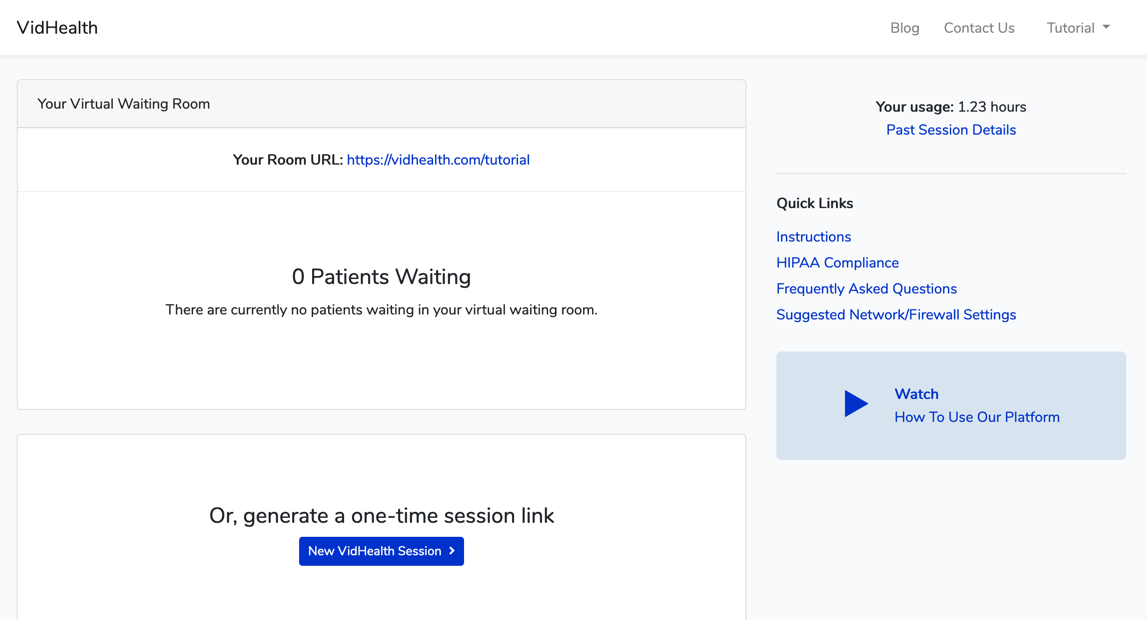 Now, all you have to do is share your unique URL with your client or patient. You can do this by highlighting the link, right-clicking, and selecting "Copy." Once you have copied the link, you can send the link to your client or patient in a secure email by right-clicking and selecting "Paste." You can also post this link to your website as it will not change.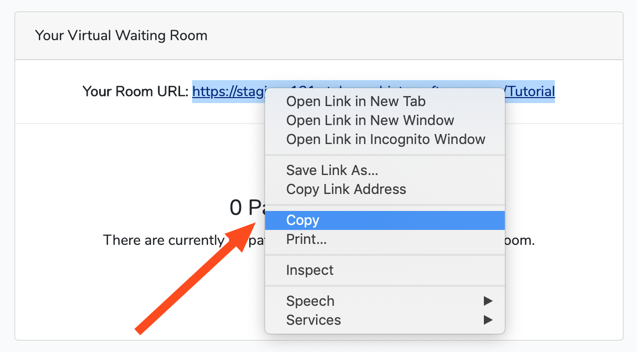 When a client or patient visits your unique URL, they will be prompted to enter their name. Once they have entered their name, they can click "Join room."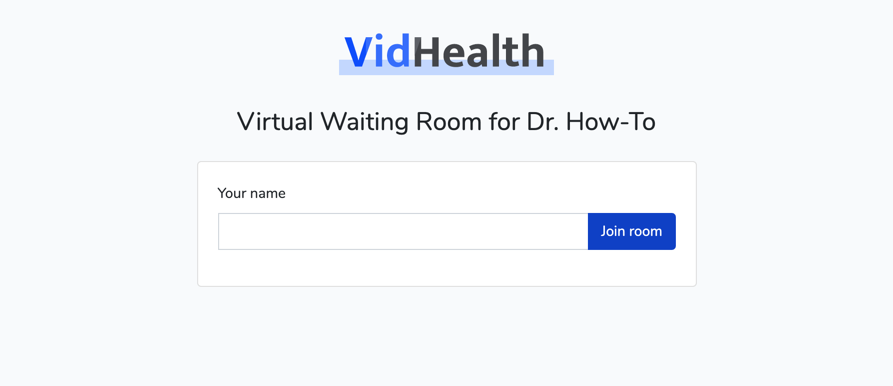 Once they have joined the room, they will be notified that they are connected and just waiting for you to join the session as well.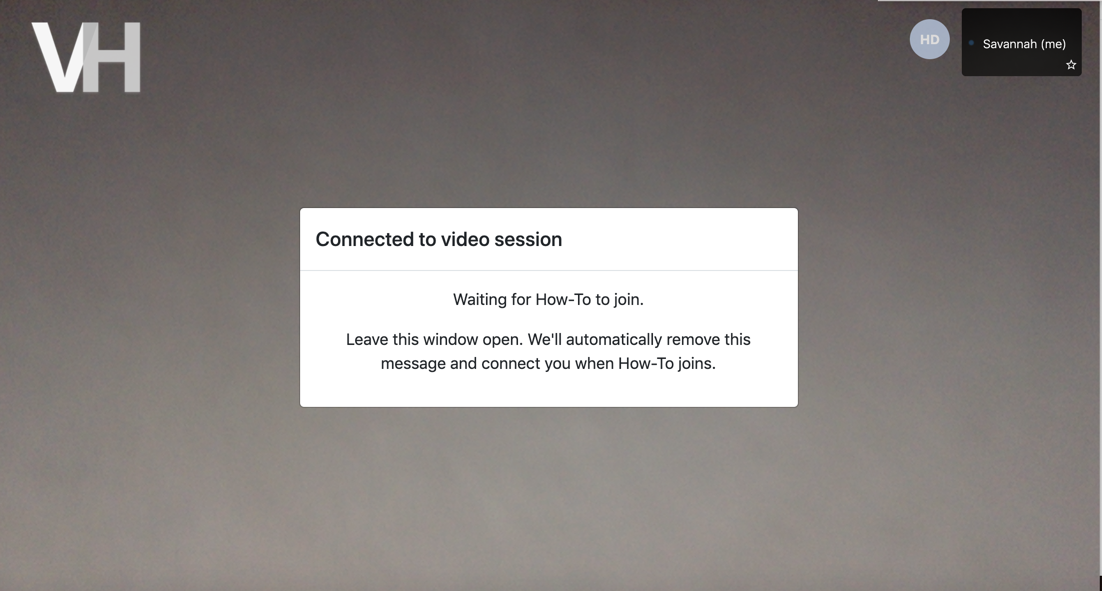 On your dashboard, you will see that you have someone waiting in your waiting room. All you have to do is click "Join Session" when you are ready.

If you have any questions or feedback please don't hesitate to reach out. You can contact us via the form on this page.