We've heard great feedback on the new and improved VidHealth video interface, which allows for higher quality video, screen sharing, YouTube video syncing, and more.
While these features are both welcome and useful, there are times – especially those when working with a less-than-ideal internet connection – that you may wish to revert to the old interface, which we've seen perform better with lower-bandwidth internet connections.
Note: This feature is free to use but is only available on VidHealth.com.
Step 1
If available, click on the blue video icon in the top left.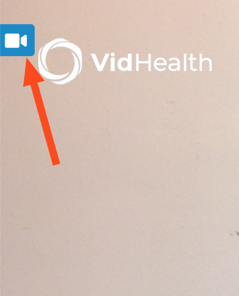 Step 2
And then click "Switch now" to make the session revert to the old interface.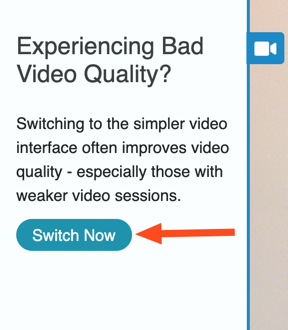 If you have any questions or feedback please don't hesitate to reach out. You can contact us via the form on this page.